Life is a combination of sorrows and happiness. These things play an important role in our life. Firstly when we are sad we got stuck at a pint where it is impossible for us to move an inch forward. Happiness moves us forward. It helps us to achieve our goals; however, sad happenings push us backward.
Hope plays an important part in happiness. When sadness increases, our life becomes like a hell. Finding no hope in life, in this condition, it is very difficult to move forward. Who can help us in that condition? A person who can put a ray of hope in us is a great person.
Here motivational person plays an important role. A motivational person creates hope in our life to move forward and lead a successful life. There are a lot of motivational speakers in India. But here I will give a detailed view of the best motivational speakers.
Top 10 list of Motivational Speakers of India
Sandeep Maheshwari is the photographer, motivational speaker, entrepreneur and influencer of India. He has a degree in commerce and a 2-week course in photography.
He is also a good photographer and is the Founder and CEO of world's largest collection of images from India Imagesbazar. His two companies collapsed when he started them and later found " Imagesbazar " in 2006 which become success full images sharing site.
He has won a number of awards for his work such as
Global Achievers Award
Young Creative Entrepreneur Award
His favourite quotes are "To never Fear of Failures" and also "Be truthful to others"
Apart from photographer his mentor, guide and role model ad youth icon for millions of people across the globe.
2. Vivek Bindra
Dr Vivek Bandra is one of the influential electrifying motivational speakers of India. He has more than 1500 clients in 25 countries. He trains and motivates people to live a happy life. Moreover, he provides training to top 100 CEO of different companies in the country. He has an M.B.A degree Amity Business College Noida, UP.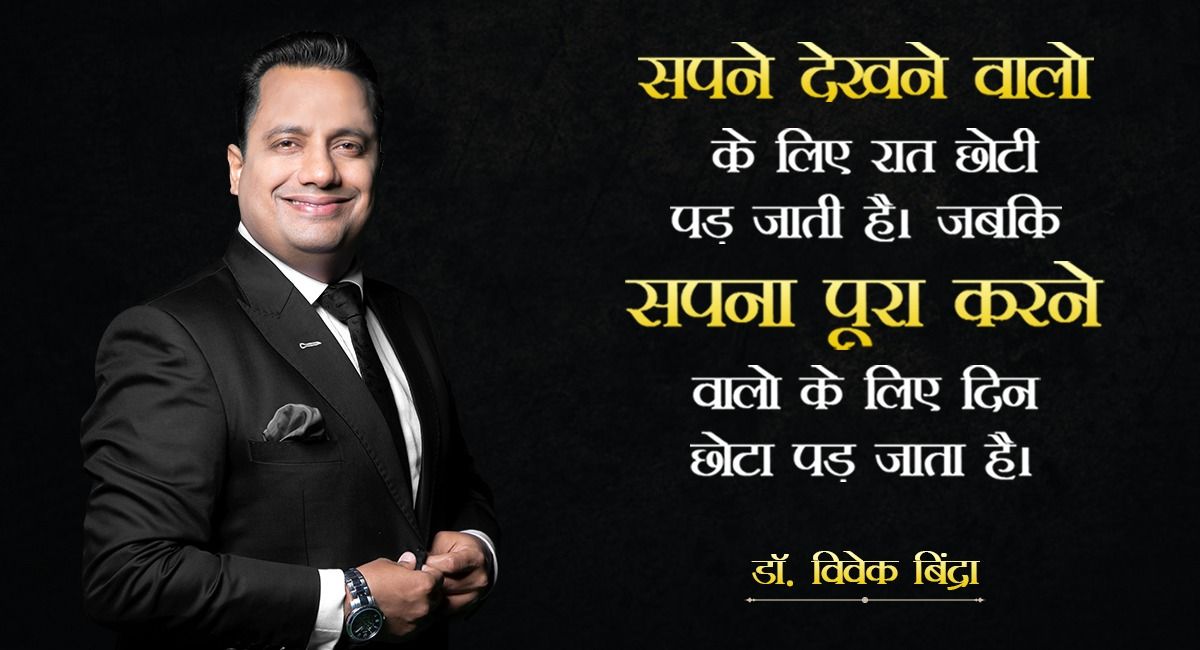 He is the most famous motivational speaker on social media, particularly on Youtube. He has more than 7 million followers on Youtube and 773k followers on Face book. He is considered as the most viewed and most subscribed motivational speakers of India.
3. Sadh guru
Sadh Guru whose original name is Jaggi Vasudev is an Indian motivational speaker, Yogi Guru and author. He is the founder of Isha Foundation various works of this foundation are in the fields of spirituality, education and environment.
He has also written several books like Inner Engineering, Adiyogi: The Source of Yogi, Mystic's Musings etc. he has a bachelor's degree in English literature from the University of Mysore. He is the recipient of many awards like Padma Vibhusan, Indra Ghandhi Parayavaran Puraskar.
4. T.S Madaan
TS Madaan who is a popular motivational speaker and Youtube influencer of India has more than 5 million subscribers on Youtube. Madaan who was born in Punjab has gained his place among the top motivational speakers in India.
He makes motivational videos in Hindi on topics like skills, life skills, motivation and inspiration. He has received Presidents Medal for his motivational and social work for people of the country. He is popular among the youth for his charismatic and positive through across the country.
Gaur Gopal Das is the self-styled motivational speaker and author of our country. Born in Maharashtra, he completed his diploma in Electrical Engineering from Cusrow Wadia Institute of Technology, Pune Maharashtra.
He received his degree of Electrical engineering from Hewlett Packard. He is also a popular motivational speaker particularly among your and a member of the International Society for Krishna Consciousness (ISKCON) and also has over 2 million followers on Youtube.
6. Shiv Khera
Shiv khera is the author, social activist and motivational speaker from India. He inspires individuals and encourages them to realize their true potential. His best-selling book is "You Can Win".
His motivation has influence over millions of people around the globe on the path of growth and fulfilment of their goals. His received best awards like "the Lions International" and "Rotary International". His favourite quote is "Winners don't do different things, they do things differently"
Chetan Bhagat is an author, columnist and public speaker famous all over the world for his books and interesting novels all over the world. He is famous particularly among middle-class Indians because his books mostly represent stories that belong to the middle-class culture of India. Moreover, his books have been also taken the form of films like Half-Girlfriend, 2 States.
He has a Master degree MBA from Indian Institute of Management Ahmadabad. He most famous books are the 3 Mistakes of My Life, 2 States, Half-Girlfriend etc. He has been featured among 100 Most Influential People of 2010 on Time Magazine's list.
8. Priya Kumar
Priya Kumar is another top most motivational speaker and best-selling Indian Author and keynote speaker from India. She has an MBA degree in Marketing and sales and was born in Chandigarh and then shifted to Mumbai at the age of 13.
She posts her video on her YouTube channel to connect with people. Moreover, she has received 35 awards for her work which are most awards received by any female motivations speaker from India. She also written many motivational books like " The Calling".
9. SONU SHARMA
Sonu Sharma is a leading motivational speaker in India known for his training for MLM (multi level marketing) sales people. He is popular among Hindi speaking crowd on Youtube.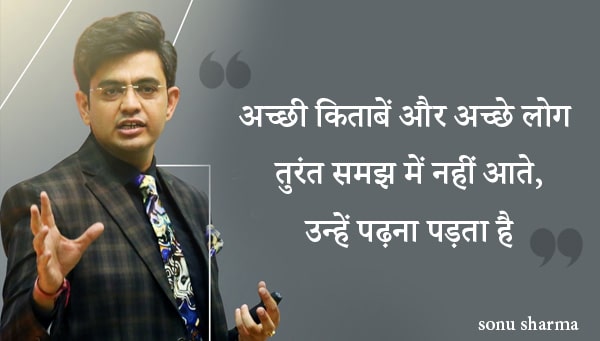 10. DEEPAK CHOPRA
Dr. Deepak Chopra was born in Delhi, India but he's famous all around the world. He also moved to America to practice medical profession. As he grew older his interest shifted into spirituality. He is founder of The Chopra Foundation, a non-profit entity for research on well-being and humanitarianism, and Chopra Global, a modern-day health company at the intersection of science and spirituality.
He has retired from his profession of a doctor and now he is a full-time motivational speaker and author.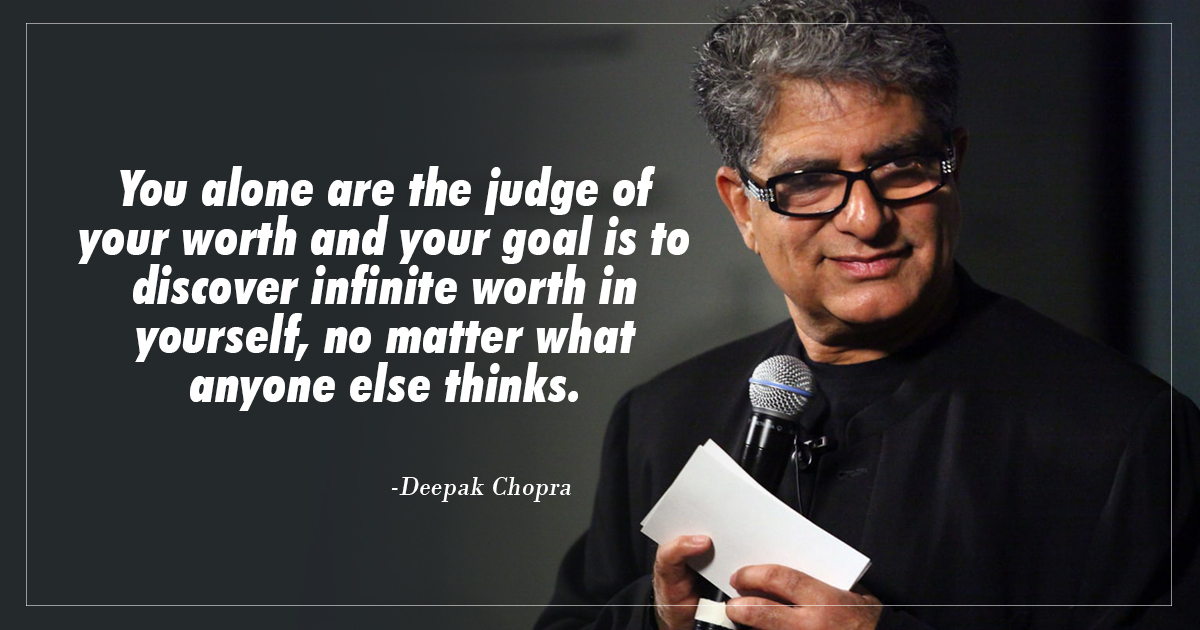 11. T S MADAAN
Madaan is a prominent comedian and actor, who conducts his sessions in Hinglish. (A mixture of Hindi and English). With over 39 years of experience in the field of motivational speaking, he specializes in life skills, communication skills, self-confidence, positive thinking, anger management, time management, leadership skills and sales skills. He's among top Hindi motivational speakers on Youtube.
Final thoughts
In today's world, where people are suffering from different physiological disorders suchdepression, anxiety, lack of hope, sadness etc. Motivational person's role cannot be ignored apart from doctors. They help the people to achieve their goals by helping them show their inner strength. They help people to have a confidence and courage them to achieve their goals effectively. They help them to gain hope for their future.
How to become a top motivational speaker in India?
As the name suggests, a motivational speaker is someone who will inspire, push, and help people advance themselves.
Motivational speakers are often invited for specific programs, conferences, conventions, seminars, etc., to address their audience on a specific topic, they use various speech tactics to inspire them. Motivational speakers do more than merely talking on the stage. They also bring out new ideas and energize the group by covering various domains, from business, life skills, personality development to social services.
Do you not know how to speak to large crowds? Do you feel nervous even when you speak at small gatherings? Do you want to become a famous motivational speaker? You can! Yes, it's possible. Follow the following steps:
1. Define Your Area Of Expertise
Find out your passion. What do you love? What are you good at? Zero in on what you'll talk about as a motivational speaker. Can yo share ideas on fitness, finances, law of attraction, marketing, or how to grow business? What's your expertise?
2. Identify Your Target Audience
Since you have figured out what you want to say, now you'll be able to determine who would benefit from hearing your motivational speaking. What age are the people who need to hear your message? What's their career? Where are they?
Focusing on your target audience will also help you determine what examples and stories you should use to communicate your points most effectively.
3. Gain Public Speaking Skills
Knowing what to say as a motivational speaking is important. But learning how to say it is even more important. Invest some serious time and energy into improving your public speaking skills. Learning from experts, like the best motivational speakers on YouTube, is always a good idea because those speakers have firsthand experience to share.
4. Learn The Art Of Speech Writing
Now, as a motivational speaker, you know who your crowd is, it's time to master the art of speech writing so you can amaze your audience.
You can generally think of speeches as having three sections — the introduction, the body, and the conclusion. Start out by learning how to write strong introductions. You can't become a top motivational speaker by rephrasing old ideas. You need to develop fresh, relatable content that audiences want to hear.
5. Create A Professional Presence Online
If you want to become a successful motivational speaker a strong online presence is critical. Get a website that's professionally designed and clearly explains what you do. Be visible, go to Instagram, Facebook, Twitter and yes, Youtube!
FAQ
Who is the No 1 motivational speaker in India?
Sandeep Maheshwari is the best motivational speaker in India.
Who is best business motivational speakers in India?
Dr. Vivek Bindra is best business motivational speaker in India.
Who are the top 10 motivational speakers in India?
Sandeep Maheshwari
Sadhguru
Dr. Vivek Bindra
Yogesh Chabria
Shiv Khera
Gaur Gopal Das
Simerjeet Singh
Chetan Bhagat
Priya Kumar
Ujjwal Patni